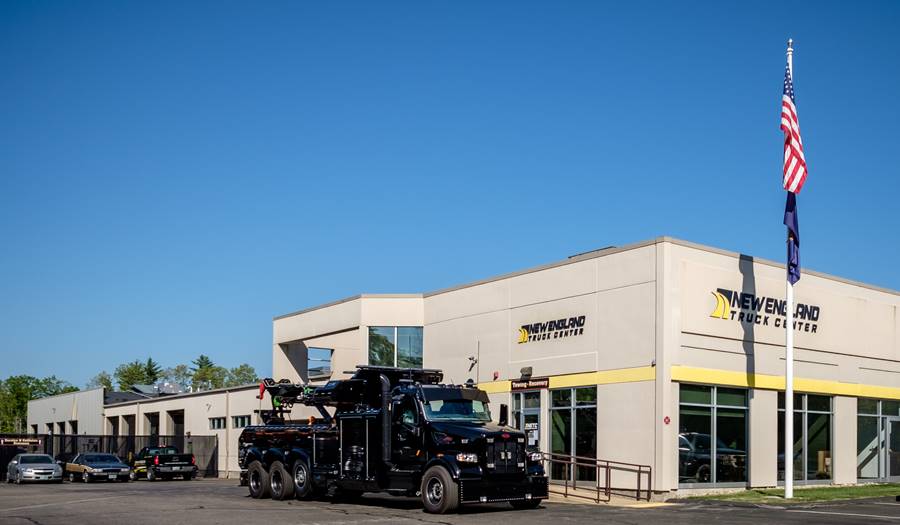 Truck Builder - Fabricators
7/29/2022
New England Truck Center is seeking to hire skilled and motivated heavy duty Truck Builder – Fabricators.  
Experience is preferred. Prior Heavy Duty build experience is a plus. We are looking for techs that have a great attitude and strong work ethic and a desire to be a part of a forward-looking team in a growing company.
NH State Inspection License is helpful.
Duties Include:
Dismantle, reassemble and up-fit Trucks and Wreckers according to build plan and specifications utilizing using hand tools, power tools, such as band saw, plasma cutter, sander, and hand drill.
Lay out dimensions on metal stock, such as sheet metal and angle iron, using square, rule, and punch.
Fit and assemble components, using hand tools and portable power tools, such as plasma cutter, drills, and welding apparatus.
Working with hydraulics. 
Install electrical wiring for strobe lights, taillights, brake lights, and other equipment according to specified procedures.
Troubleshoot mechanical and electrical equipment.
Install and repair pumps and PTO's.
Locate and repair air and hydraulic leaks.
Spray or brush paint, primer, or protective coating on metal surfaces.
Qualifications:
Minimum 2 years' experience within Automotive Industry.

 

A background in Welding/Fabrication.

 
Compensation: $22-$29 hourly (based on experience)
Benefits:
We offer exceptional compensations and benefits packages including 401(k), vacation, health, vision, dental insurances, holiday pay, and opportunity for advancement.